You know how much I love to experiment. I always try to get as much nutrients as possible with every food and not to eat "empty" calories so thats why I always add healthy ingredients into recipes. So here is another experiment.

Ingredients (9 pieces)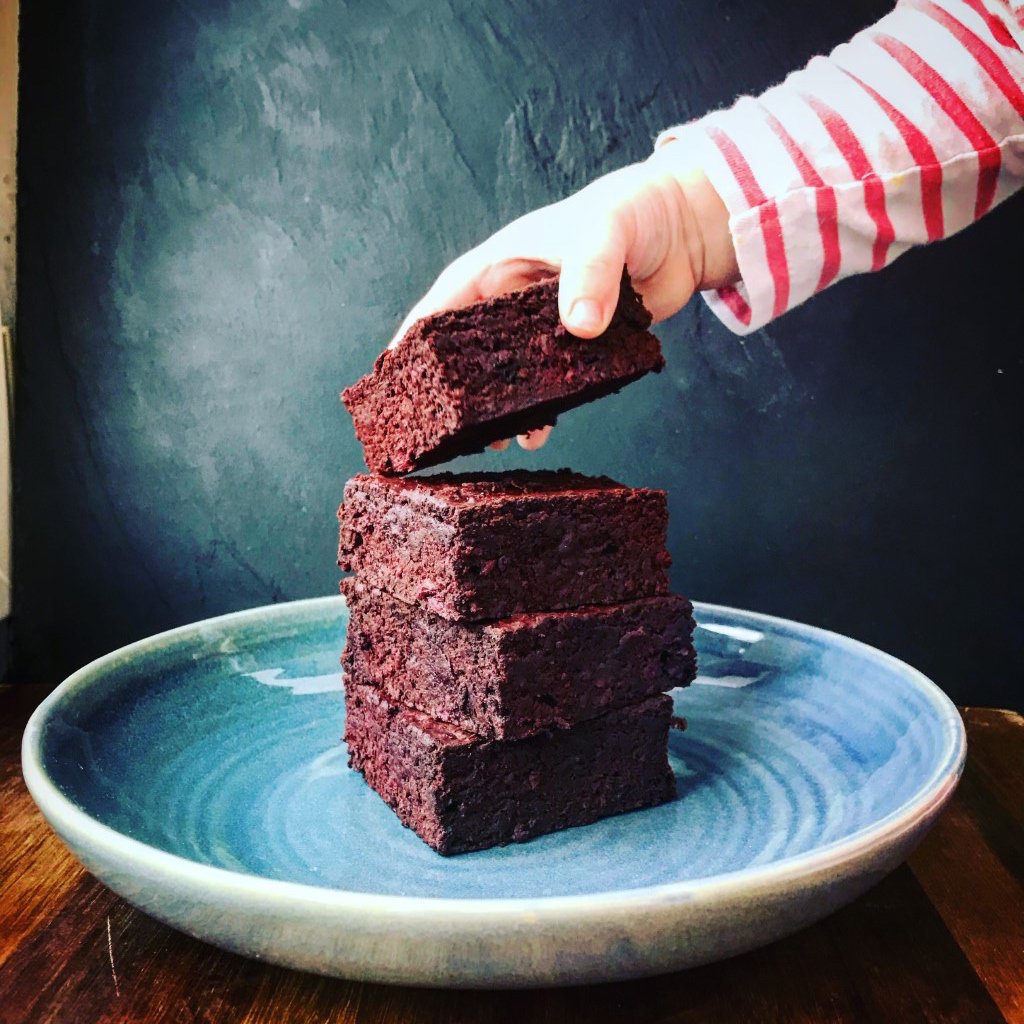 1 piece - 96 to 100g into a baking dish 30 x 30 cm:
410 g cooked beetroot

100 g butter

200 g of 75% dark chocolate

3 eggs

100 g wholegrain spelt flour

30 g cocoa powder

2 tsp molasses
Method
Add cooked beetroot into a blender and blend it well.

In the mean time melt the butter and dark chocolate and then add to beetroot.

Mix everything together.

Split egg whites and yolks.

Add molasses into egg whites and whisk into soft peaks.

Mix the yolks with a fork and add into the egg whites and gently mix together.

Finally add beetroot mix and mix gently.

Then sift flour and add to the beetroot mix along with cocoa powder and make a dough, then pour into the baking dish and bake for 20 minutes in preheated 180'C oven.