I know I will repeat myself when I say…who said that heatlhy food is boring?! Have you ever tried homemade roasted vegetable crisps and even better from loads of different vegetables? My absolutely favourite are beetroot or sweet potatos. Try this very simple and very tasty recipe.
You need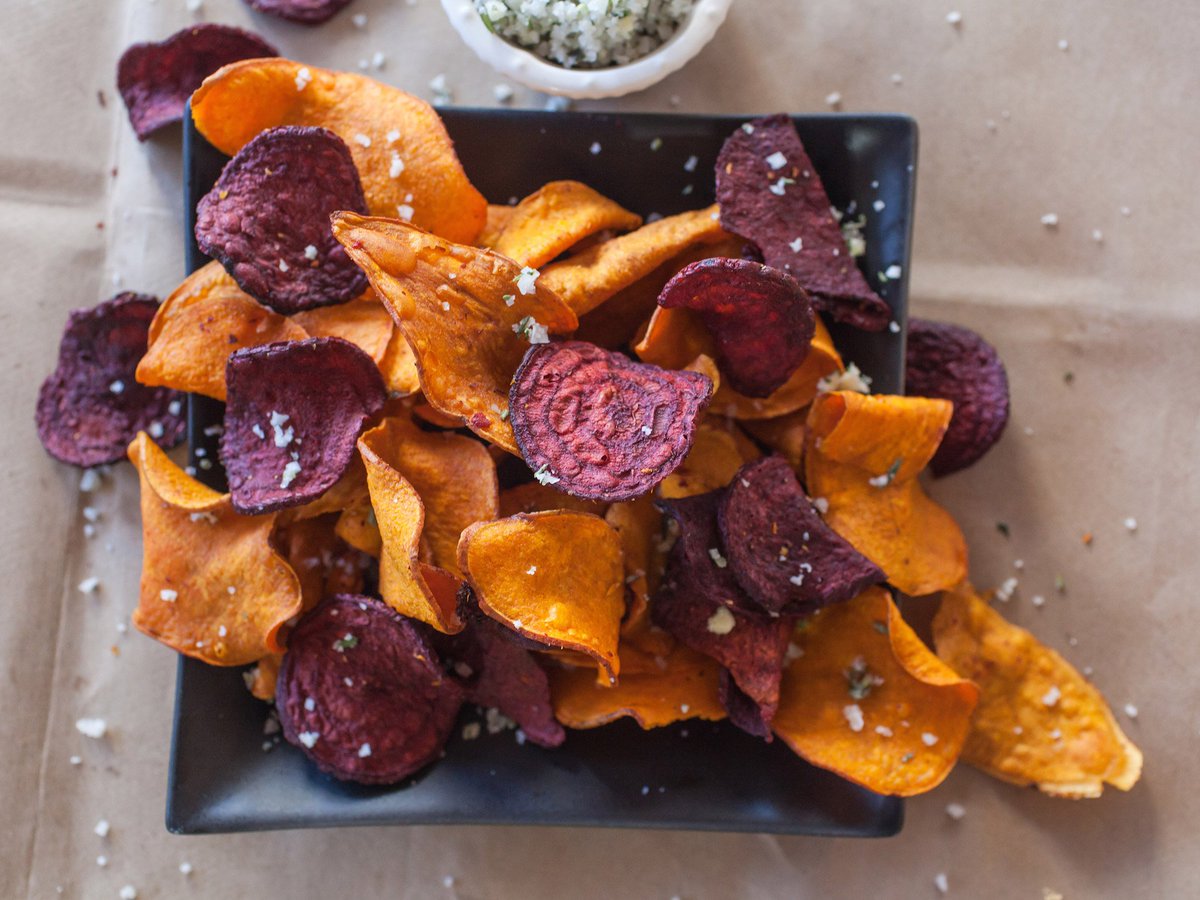 1 beetroot




1 sweet potato




1 potato




1 parsnip




6 tsps olive oil




salt



Method
Wash all the veg and slice it up as thin as possible. The thiner the crispier.




Prepare baking dish with baking paper and preheat the oven to 180 degrees celsius.




Put all the sliced up veg into a bawl and mix it with oil and salt (salt to your taste). Make sure that all the veg is nicely coated with oil.




Place the veg onto a baking dish and slightly sprinkle salt on top.




Bake for 30-40 minutes and turn it around half way through. The length of baking depends on the thikness of the veg and your oven.




Done. You can enjoy it with your favourite film or as a snack with a yogurt or guacamole dip.