Starting a new, healthy diet is always tough. Every year people will start a new diet plan, only to give it up after a few weeks. However it doesn't have to be so difficult and it is possible to keep on eating healthily. Below are 7 great ways to help you stick to your new diet and succeed.
Find Your Motivation
If you really want to start a healthy diet then think about your reasons why you are doing this. Right down a list of the reasons you have started this and look at it anytime you are struggling or tempted to give up
Don't Have an 'All or Nothing' Approach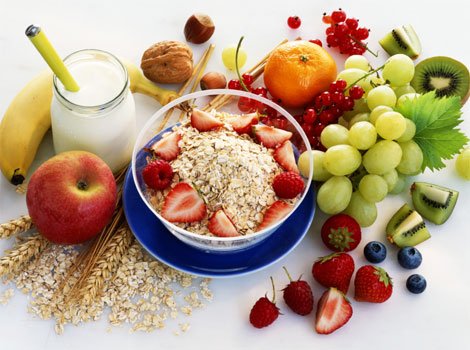 Too many people start a healthy diet thinking that they have to eat healthy 100% of the time or they might as well give up. This isn't realistic as we all have busy lives and things will happen that may disrupt our plans. The key thing is not to give up when this happens, but to get to get back onto your healthy diet as soon as you can.
Remove Temptation
If you have unhealthy food or snacks in the house then you will be tempted to eat them when you are hungry or tired. Removing them from the house makes it so much easier for you to resist the temptation. If you live with family who still want these treats then try storing them away in a cupboard so that they aren't on display to tempt you

Keep Healthy Snacks Nearby
When we get hungry we want to eat whatever is nearby and we normally don't worry if it is healthy or not. If you always keep healthy snacks nearby then this means you won't end up eating a packet of crisps or a chocolate bar. This also works if you are travelling or driving all day, I always make sure to take some fresh fruit, chopped up vegetables or a pot of cottage cheese with me

Monitor Your Progress
Keep track of how you are doing. There are lots of ways you can do this, such as weighing yourself, taking photos or taking body fat measurements. You can also keep a food diary and write down your meals. All of this will allow you to see how you are progressing and give you motivation
Do It with a Friend
If you are starting a new diet then don't do it alone. Make a deal with a friend or a partner to do it together at the same time. This means you can motivate and support each other when you want to quit and also gives you an extra incentive as you don't want to let your diet partner down