Sometimes we don't have much time to prepare food. So here is a great recipe for quick tomato soup that you can make in 10-15 minutes!
Ingredients (2 servings)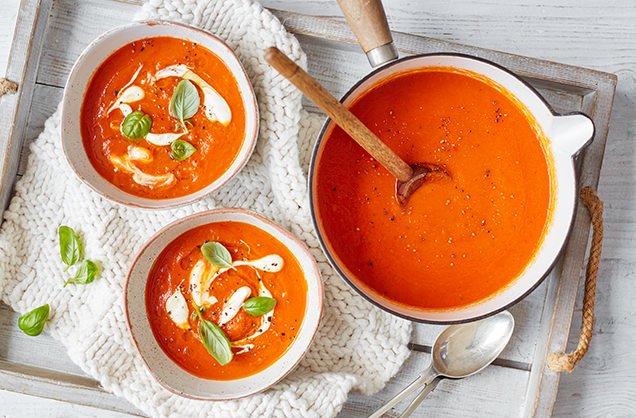 1 can chopped tomatoes (make sure it has no added sugar)

1 tsp olive oil

1/2 onion

2 cloves garlic

200 ml water

2 tsp Worcester sauce (optional)

1 tsp chilli (optional)

2 tsp salt

2 tsp pepper

5-6 leaves fresh basil

1 tbsp quark

Method
Heat the olive oil in a saucepan. Chop the onion and cook in the saucepan for 2 minutes

Open the chopped tomatoes and pour into a saucepan.

Crush the garlic and add with the worcester sauce, chilli, salt and pepper to the tomatoes

Add the water, stir the soup well and leave to simmer for 5-10 mins

Serve the soup in a bowl, chop the basil and sprinkle on top. Place the quark in the soup and stir in (I like this as it makes the soup creamy).

Finished!